We ensure that all of our products meet the highest quality standards. To do so, we have assembled a team of experienced quality assurance professionals and invested in modern quality control and microbiology laboratories. Our quality control procedures ensure that all products and their ingredients meet physical criteria and are tested for their purity, strength, composition, identity, and quality.
ADH's facility is registered with the FDA and is cGMP compliant. Our facility and processes are routinely audited by governmental bodies, 3rd party quality organizations, and most importantly, by our clients.
ADH's processes meticulously adhere to Standard Operating Procedures (SOPs) that comply with the FDA's Good Manufacturing Practices (GMPs). Our quality assurance practices begin with our ingredient suppliers, apply to all points
Continue reading
We conduct rigorous analytical tests on incoming raw materials, in-process materials, and on finished products to ensure that our clients' products meet the highest quality standards. Our extensive in-house quality control
Continue reading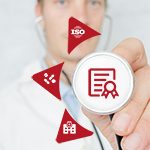 Government entities and third-party quality organizations routinely audit our manufacturing facility. Such audits ensure that our manufacturing infrastructure, processes, and testing capabilities are of exceptional quality and compliant with relevant regulations.
Continue reading